About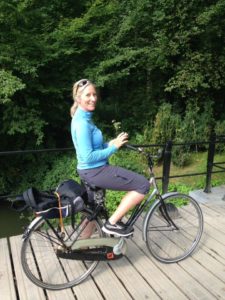 Hi, I'm Ingrid Lantz, a management consultant from the U.S. who loves to learn, collaborate, and create. I believe there's no better way to work than to remember each hour of your day is one you won't get back - so you'd better enjoy it! I love what I do.
What makes me happiest? Starting with an idea that may seem fanciful or outrageous or even impossible - and making it happen. I'm at my peak when I collaborate with a diverse team, work with all the personalities and probabilities, and we create magic.
I love working with creatives and especially those with a unique vision. I've spent my career working in some of the most competitive industries (and even on a couple of competitive races!) - media, marketing/PR, and tech - from startups to multinationals - creating and executing projects all over the globe. I believe in finding ways to inspire each other. I also love to travel. It's a good thing too - because my career has taken me to 30+ countries on 6 continents.
I truly believe the right manager can elevate, transform, and inspire the team to accomplish something special - and enjoy it. Building great projects isn't easy but - the rewards - they're incredible! I'm excited to start a creative dialogue, learn about your project, and create something beautiful together.